The use of mirtazapine in cats is not a new concept. Human tablets and compounded versions of mirtazapine have been used off-label, with a range of dosing regimens and rates described.29 However: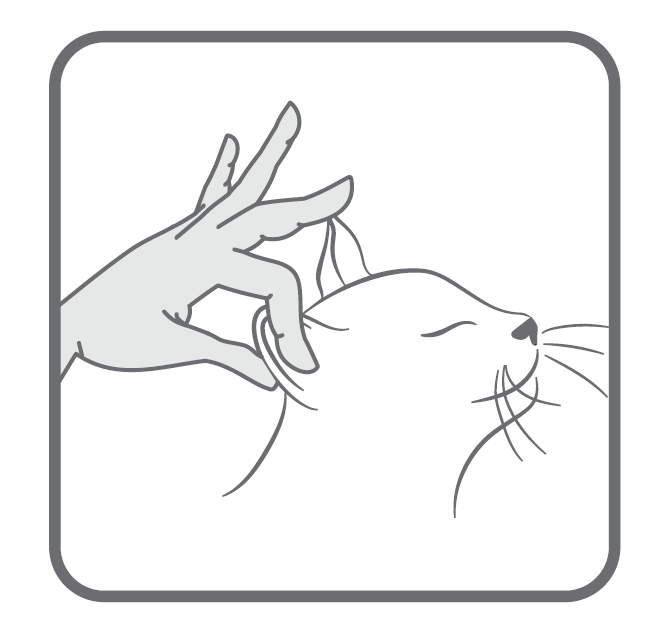 Human tablets must be split or broken, which may lead to inaccurate dosing. The impact on the user from handling cut or broken pills is also unknown.30
Compounded transdermal mirtazapine preparations have been shown to have inconsistent concentrations achieved in respect to target dose.31
Initial dosing was based on human data with no cat-specific pharmacokinetic support.32
Why are pharmacokinetics important?
The pharmacokinetics (PK) of any medication can help to guide dosing regimen.
When the PK of oral mirtazapine were studied in healthy cats the data supported giving smaller doses, more frequently. In a pooled population (n=22), the mean peak concentration was 55.8 ng/ml (Cmax) and the time taken to reach this was 1 hour. (Tmax)33-35
With Mirataz, there is a lower mean Cmax (39.6 ng/ml) and longer Tmax (2.1 hours)36, reducing serum peak concentration. A lower mean Cmax may help to minimise adverse reactions.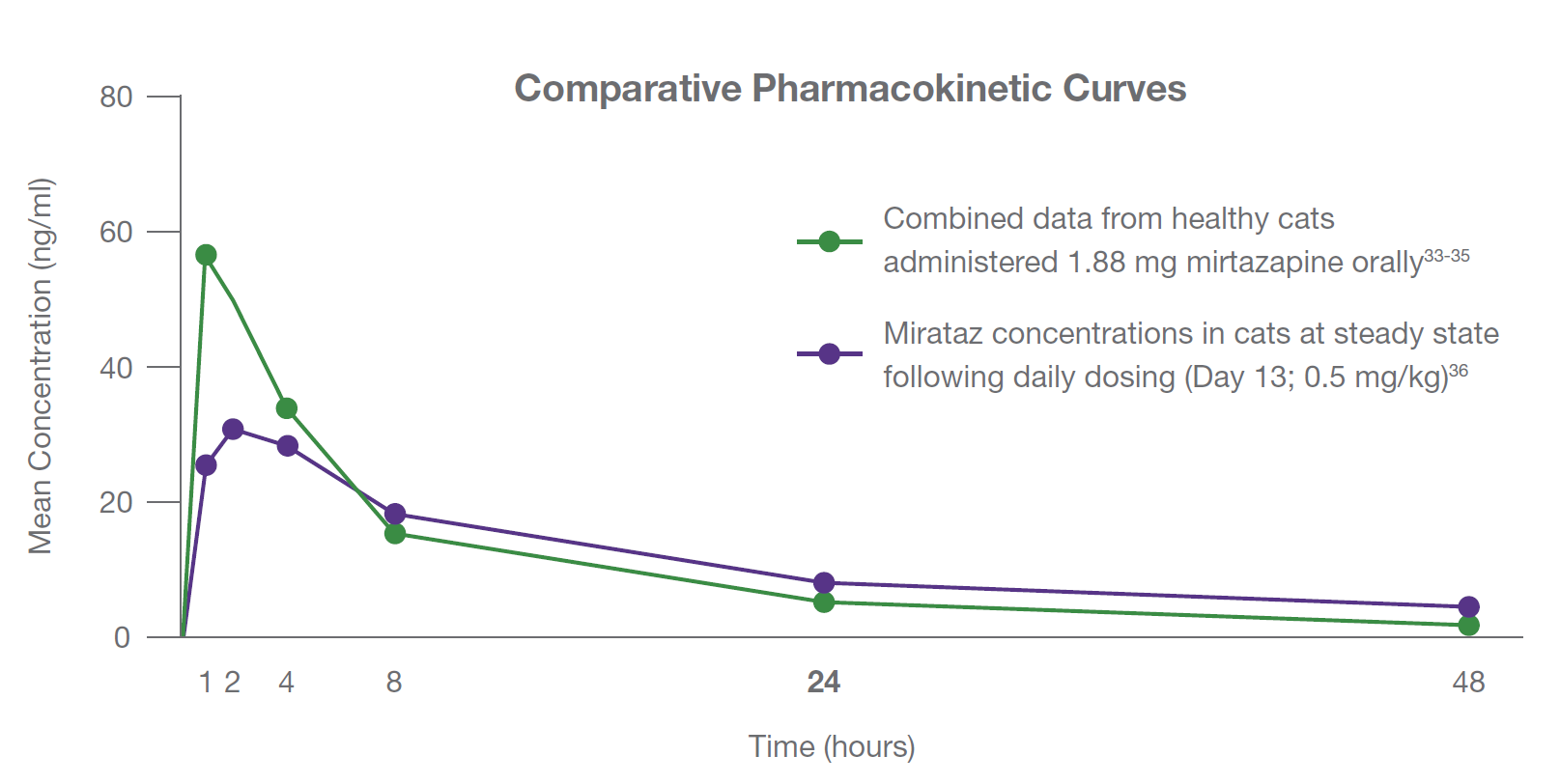 Overall, the PK data supports daily administration in cats with unintended weight loss caused by a range of underlying diseases.
The combination of documented pharmacokinetic data and a licensed formulation provides confidence. By using a licensed veterinary medicinal product, you can be assured that it has been subjected to rigorous European standards for the registration process ensuring only medicines that meet defined standard of quality, safety and efficacy are authorised.